Being a freelancer can seem like the ultimate dream of freedom and success. You are providing high-quality services to your clients who couldn't do it without you. You are your own boss and can decide how many clients to take on, how much to charge, and when and where you do your work. However, some weeks you may not have enough work, not knowing if you will meet your livelihood needs, while others you may feel overworked and overwhelmed.
Fortunately, life doesn't have to be this way! One of the best ways to earn extra money, or passive income, is to make digital products based on the services you offer and here we highlight 4 best examples of digital products you can get started creating right away.
Why Should You Create Digital Products Around Your Freelancer Services?
Passive Income
There are many wonderful reasons to create digital products around your services. Perhaps one of the most important reasons is to create a passive income stream that can help you worry less about your finances. This passive income can also allow you to save money and eventually invest it so you can become even more financially secure.
Having another stream of income is also beneficial for your physical and mental health. You can take pressure off finding more clients and even accepting clients who don't necessarily fit you and your services. Essentially, you can focus on taking on the work that you really want to do without worries.
Stronger Branding and Marketing
Your digital products can also serve as promotional material – a way for prospective customers to see if what you have to offer is a good fit for them. If they like your digital services, they are more likely to inquire about your services, follow you on social media, tell their friends and family about you, look into more of your products and services, and eventually become your loyal customers.
A Way to Give More Value to Loyal Customers and Gain New Ones
Once you create more digital products around your services, your loyal customers would be the first ones to be curious about them and buy them. Remember, your customers love what you do and they want to be able to take a piece of your wisdom with them so they can refer to it and share it with others.
Since digital product links can be easily shared, your loyal audience can share their purchases or the digital products they like with their social media community, increasing the probability that someone will see your products and buy them.
Time Saver
When it comes to your services, your customers need you and the last thing you want to do is be busy scrambling for more customers or making physical products that need constant resources and time to create and send out.
Making digital products will help you free up your time for your loyal customers, and will save you time and resources in the long run. They only require the initial time you take to make them, but once you post them online for purchase, you don't even have to think about them too often. With minimal upkeep, you will be able to see your passive income accumulate in your bank account as you sleep.
Repurposing Content
Another benefit of making digital products is that you don't have to start from scratch. You probably already have a blog or have written on your social media platforms, or have made videos about your services. You can take the content you already have and either repackage it to be more appropriate as a digital product or use it as a starting point for a brand new digital product.
For example, you can take a few of your social media posts, edit them, and add on some new material to create a downloadable ebook that people can purchase in your online shop. In addition, you can always create different versions of your digital products or can create a set or a collectible, which can save you time and bring in more passive income.
4 Best Examples of Digital Products for Passive Income
There are many kinds of digital products and you will gravitate toward specific ones depending on your field and the kind of services you offer. All sorts of freelancers – creatives, wellness practitioners, IT professionals – can benefit from making digital products. Here are four wonderful examples of digital products you can make, no matter what your services and expertise.
1) Online Courses
One of the best ways to make passive income around your freelance services is to create online courses that teach people about all or some aspects of your services. As an illustrator, for example, you can create an online course focused on drawing animals. As a Reiki practitioner, you can design a class that educates people on how energy works to heal the body.
Your online courses can include videos, audio, worksheets, questionnaires, workbooks, activities, quizzes, games, tests, and many other educational tools. Mixing and matching different media will help you engage your students and keep them coming for more courses.
You can create one course that is a general overview of the subject you would like to teach or you can create a very focused course on a very specific aspect of your main topic. For instance, an illustrator could create a class teaching novice illustrators how to draw a wide variety of animals or could create a course focusing on teaching specifically how to draw cats.
Creating Your Online Course
Creating an online course from scratch can seem daunting and time-consuming but there are many excellent resources such as these tutorials from Wix and Thinkific to help you on your journey. In addition, this YouTube video discusses how you can create courses that can help you attract a community around your work. Even if creating a course takes a bit of time, once it is out there in the world, it will allow you to have a continuous income stream for years to come. Your students and even their friends might sign up for your services as a result of taking your courses, bringing to you additional income opportunities.
Publishing Your Online Course
You can sell your courses on many different platforms such as Udemy, Teachable, and Thinkific. These websites do charge a percentage of your course earnings to keep your course posted – however, these platforms have a wide audience and can help you get found by hundreds of people so any associated fees are well worth it. In addition, you can make your online course available in your online shop or your website.
2) eBooks
eBooks are a wonderful way for you to show your expertise in your field and to tell your prospective customers your story. They are not only beneficial for educational purposes but also to help you stand out as a brand in people's minds so they can remember you when they need services like yours. Those who read your ebooks could also tell others about you and help you gain more customers for your services.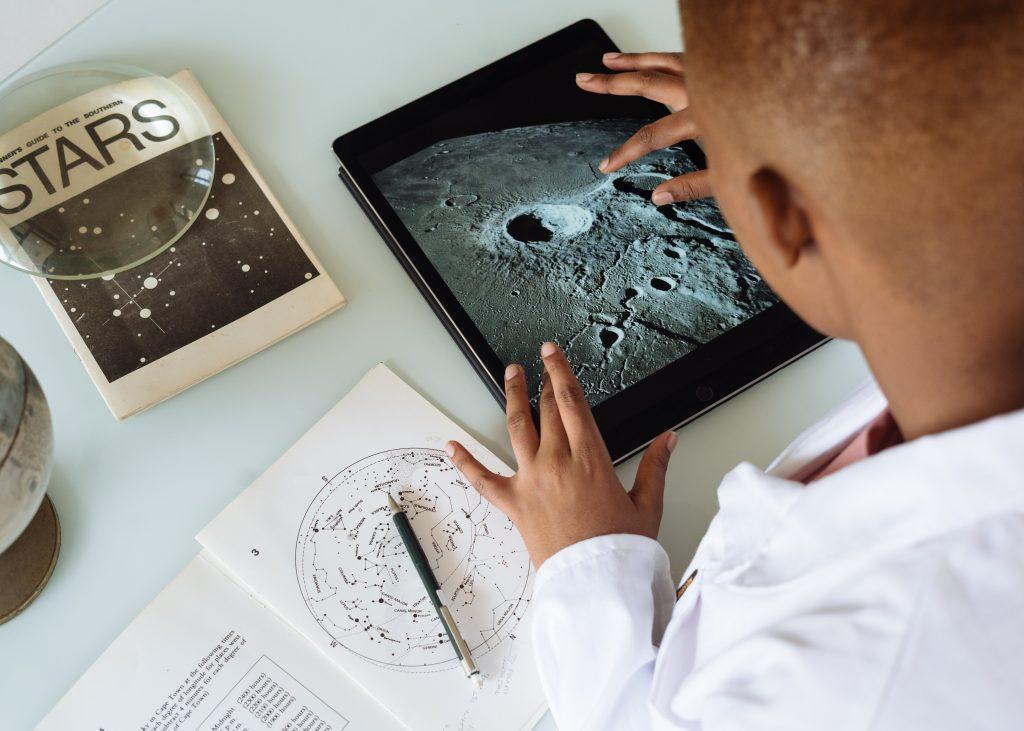 Kinds of eBooks
What are some kinds of ebooks and which are best for your freelance business? Some of the most popular ebooks are guides and tutorials. These ebooks aim to inform people about a specific subject (what is Reiki energy, what are the best foods for detox, what are the best ways to travel on a budget) or train others to do a particular activity (bake a cake, crochet, give a tarot reading, etc.).
Another ebook idea is a Q and A style book giving your readers answers to the most pressing questions in your field. Other kinds of ebooks give tips or advice in the list format. Some examples of list-style ebooks include 30 Ways to Exercise Effectively, 24 Tips to Eating a Healthier Diet, and 12 Examples of Themes for Your Next Fiction Book.
If you have a particularly interesting backstory on how you became knowledgeable in the kind of services you offer, you can write an anecdotal or autobiographical ebook that will help you build trust and familiarity with your readers.
Writing Your eBook
So you are ready to write your ebook but where should you start? The first step is to examine what ebook format works best for your kind of freelance business and which specific topic(s) you would like to explore. There are also some logistical questions you should ask yourself: "Do I want to write and edit my ebook myself or hire someone to do it for me?" This very useful HubSpot guide will further answer many of these preliminary questions you might have before you start the writing process.
Designing and Publishing Your eBook
Now that your book is written and edited, how will you design, publish, and sell it? How will you market it and how much will you charge for it to make a profit? Companies such as Amazon's Kindle Direct Publishing and IngramSpark have made it easy for ebook writers to design and publish their books through their platforms. Even if you decide not to use their design services, you have an option to hire a designer or to design it yourself using book design tools such as Canva and Adobe, which offer inexpensive or even free programs that can make your ebook creation experience simple, easy, and fun.
One drawback of using third-party platforms to self-publish is the sometimes high commission fees but these platforms do allow you to do minimal marketing and still reach a wide audience for your ebook. Alternatively, you can publish your book in an online shop like the one you can create on the Squills app and which you can integrate with your website.
3) Tutorials and Guides
If long-form ebook format is not your style and you just want to offer educational and informational tools, you can create downloadable files, usually in the form of PDFs. These files can be activities, infographics, training manuals, worksheets, workbooks, digital planners/calendars, templates, and checklists.
These kind of offerings tend to be short-form and focus on inspiring people to get started right away toward a certain goal. For instance, as a health coach, you could offer your clients a one-month meal and exercise calendar. If you are a fitness instructor, you can create a file of the most effective morning routine exercises.
If you are unsure of how to get started writing and designing your tutorial or guide, start with this writing guide from Hubspot and these excellent free templates from Adobe. Canva also offers some beautiful templates for infographics, calendars, and planners so you can create stunning digital products in no time.
4) Image, Video, and Audio Files
Images
For any freelancer, especially if your services fall into the creative category, you can make passive income by selling image files such as illustrations, paintings, photographs, icons, vectors, patterns, designs, mockups, inspirational quotes, memes, t-shirt image designs, infographic, and gifs.
How to Create Your Images
To create your image files, some of the best tools include Canva (free and paid), Adobe Creative Cloud (free trial and paid), and VistaCreate (free and paid) but there are many others that may work better for your project.
Where to Sell Your Images
Once you have created your images, you can upload them on many different third-party platforms that pay you a commission once someone downloads your work. For photography and artwork, Shutterstock and iStock Photo are some of the most popular platforms that have high traffic. If you decide to create gifs, GIPHY and Tenor are some of the best sites to sell your moving images. For graphic designers, Creative Market is one of the most versatile and popular platforms where you can sell your graphics, illustrations, icons, templates, and so much more.
In addition to the platforms, you can cut out the middleman and place your image files in your online store on your website where all the proceeds go to you. Since you own the copyright to your images, it is a good idea to make them available through many different outlets.
Video
How to Create Quality Videos
If you have a quality phone camera, you can start playing with creating your videos right away. For best results, shoot your video in the landscape format with your rear-facing camera and make sure your video is no less than 720p (1280 x 720 pixels) in resolution.
If you are ready to invest in a high-quality camera, you will be able to have much more flexibility with resolution and cinematography. If you are unsure about which camera is best for you, Lifewire has some great advice on how to pick the best camera for your needs and budget.
Don't forget to invest in a quality microphone for shooting your videos. There are even microphones you can attach to your phone that will do justice to your videos.
Once you are ready to edit your videos, you can start with simple phone programs such as InShot or free fun-to-use desktop programs like Wave Video. You can graduate to more sophisticated programs such as Final Cut Pro but it is best to start simple and get better at easier editing tasks first.
Where to Sell Your Video Files
One of the best sites to sell your videos is Vimeo, where you can keep 90% of your sales revenue. Other commission-based platforms include Amazon's Prime Video Direct and Shutterstock, which are good places to start.
Another wonderful option is to make your videos available in your online shop (you can create a beautiful one using the Squills app) that you can integrate with your website.
Audio
Audio files are often overlooked by freelancers creating digital products but are one of the best and least time-consuming products for passive income. They can include podcasts, meditations, audiobooks, songs, instrumental music, nature sounds, stories, binaural beats, and soundscapes.
How to Create Your Audio Files
Just like creating videos, you can start making your audio files using your phone – but don't skimp on quality. The most important step is to use a high-quality microphone and robust audio editing software such as Mixpad for your phone and Audacity for your laptop or desktop.
Where to Sell Your Audio Files
Although there are many great platforms where you can sell your audio files, it is best to pick websites that let you keep as much of your revenue as possible. One of these websites for selling audio files that lets you keep 100% of your revenue is Soundwise.
Large websites such as Shutterstock will bring you more traffic and possibly more revenue, so try to choose a few websites that work for you. As with video, you can sell your audio files through your own online shop on your website.
Takeaway
Being a freelancer doesn't have to be stressful and difficult, especially when it comes to your finances. An excellent way to worry less and to have an additional stream of income is to create digital products that you can sell to your existing customers as well as to a new audience.
Digital products save time in the long run because you only have to create them once and they continue to provide you with passive income in the long run.
There are many examples of digital products you can create surrounding your services. You may already have a lot of content that you can repurpose into digital products such as ebooks, online courses, and all kinds of downloadable guides and tutorials. You can also easily sell images, videos, and audio files that represent your business and are helpful to others.
Although there are many third-party platforms you can use to sell your digital products (and you should take advantage of the ones that suit you), having your own online shop connected to your website where you get 100% of the revenue is a must, even if you will have to do more of your own marketing and advertising.
One of the easiest ways to create an elegant online shop for your digital products and start earning passive income right away is through the Squills freelancer app. In addition, Squills will allow you to create micro landing pages for your services and digital products, making it easy for your client to purchase services and products from you. Sign up for a free account today to start posting your one-of-a-kind digital products!